Nationally recognized as one of the top residential design firms in Florida, Tom Price Architect, P.A. has been in business in Orlando for the past 30 years. The firm is highly recommended by realtors and builders in such prominent communities as Isleworth, Lake Nona, Cypress Point and Celebration, Florida.
The firm has won 12 Aurora Awards for Custom Home design, 4 Best in American Living Awards, a Central Florida Parade of Homes Grand Award, 3 A.I.A. Design Excellence Awards, and more.
Our homes have been featured in such prestigious publications as Florida Architecture, residential architect, Florida Design, Professional Builder, Florida Builder, Unique Homes, Period Homes, Traditional Building, Orlando Magazine and The Orlando Sentinel.
Our company philosophy is simple: to give our clients the home they have envisioned in their minds. We strive to exceed client expectations by our responsiveness to their ideas and wishes, our creativity and our professionalism throughout the design and construction process.
ABOUT TOM PRICE
A native Floridian, Tom studied architecture at the University of Florida and received his B.A. in Architecture there in 1968. After graduating from UF, he went on to do graduate study in urban design with a Fulbright Fellowship at the Technische Univ. München in Germany. He returned to Florida to begin his own architectural firm in 1971.
While working as a prominent commercial architect in Orlando, Tom began initiating historic renovation projects in downtown Orlando. He was a key player in saving many old homes from being destroyed, and in establishing historic neighborhoods in Orlando. He also helped found the historic preservation society known as OLD, Inc. His interest in period (historic) homes was the springboard for the firm's switch in 1991 to residential design, specializing in period styles. The firm's ability to design accurate and at the same time unique period homes is its specialty and trademark today.
Some of Tom's contributions to the architectural community include:
Judge for the 2009 and 2004 National Association of Home Builders "Best in American Living" Design awards

Winter Park Zoning Task Force

Member of the Isleworth Community Design Review Board
Judge for the 2005 Volusia County Florida Parade of Homes
10 year service as founding member of the Orlando Historic Preservation Board, Design Review Committee
Has served as Director of the Mid-Florida Chapter of A.I.A.
Founding president of the Lake Cherokee Neighborhood Association
Founding Design Review Board Chair of the Cherokee Historic District
A founding member of Orlando Landmarks Defense, Inc.
He is a registered architect with the State of Florida, Certificate #5464.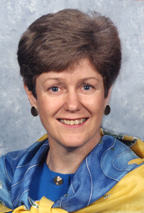 MARIAN PRICE
Office Manager
Marian left her home in Tennessee to attend Eckerd College in St. Petersburg, Florida. While at Eckerd she met a bongo-playing physics major named Tom Price and married him after graduating with a B.A. in Literature in 1965. She completed her M.A. in English at the University of Florida and had a 26-year career as a university professor of literature and writing. She earned her doctorate from Florida State University in 1986. After a year of teaching American studies in Germany as a Fulbright senior scholar, she joined Tom Price Architect, P.A. in 1995 to keep the day-to-day operations running smoothly.
Marian is an active member of the German American Commerce and Culture Society and the Institute for the Psychological Study of the Arts. She enjoys bike riding, playing piano, concerts, theater and cinema.